Bocca di Feno holiday home Bonifacio
WELCOME TO BOCCA DI FENO
IN BONIFACIO
Nestling in a natural setting between the sea and the mountains
Bocca di Feno Holiday home
The Bocca di Feno estate is a holiday home located in Bonifacio in southern Corsica. This beautifully-preserved holiday home blends seamlessly into the landscape amid steep paths cutting into the rocky mountain La Trinité (13th-century hermitage) at a natural, rocky site featuring a mix of trees, flowers and shady areas. The holiday village Bocca di Feno is ideally located near creeks and beaches, affording splendid views of the citadel in Bonifacio.
Bocca di Feno is in an idyllic, peaceful spot, ideal for families and those who love nature, sea and mountain sports, chilling out and living well. The estate has retained authenticity, with the Corsican spirit shining through. Here in Bocca di Feno, people serve nature, out of respect for the site.
Below, a photo giving an idea of the location of the Bocca di Feno Holiday home between La Trinité Hermitage and the beaches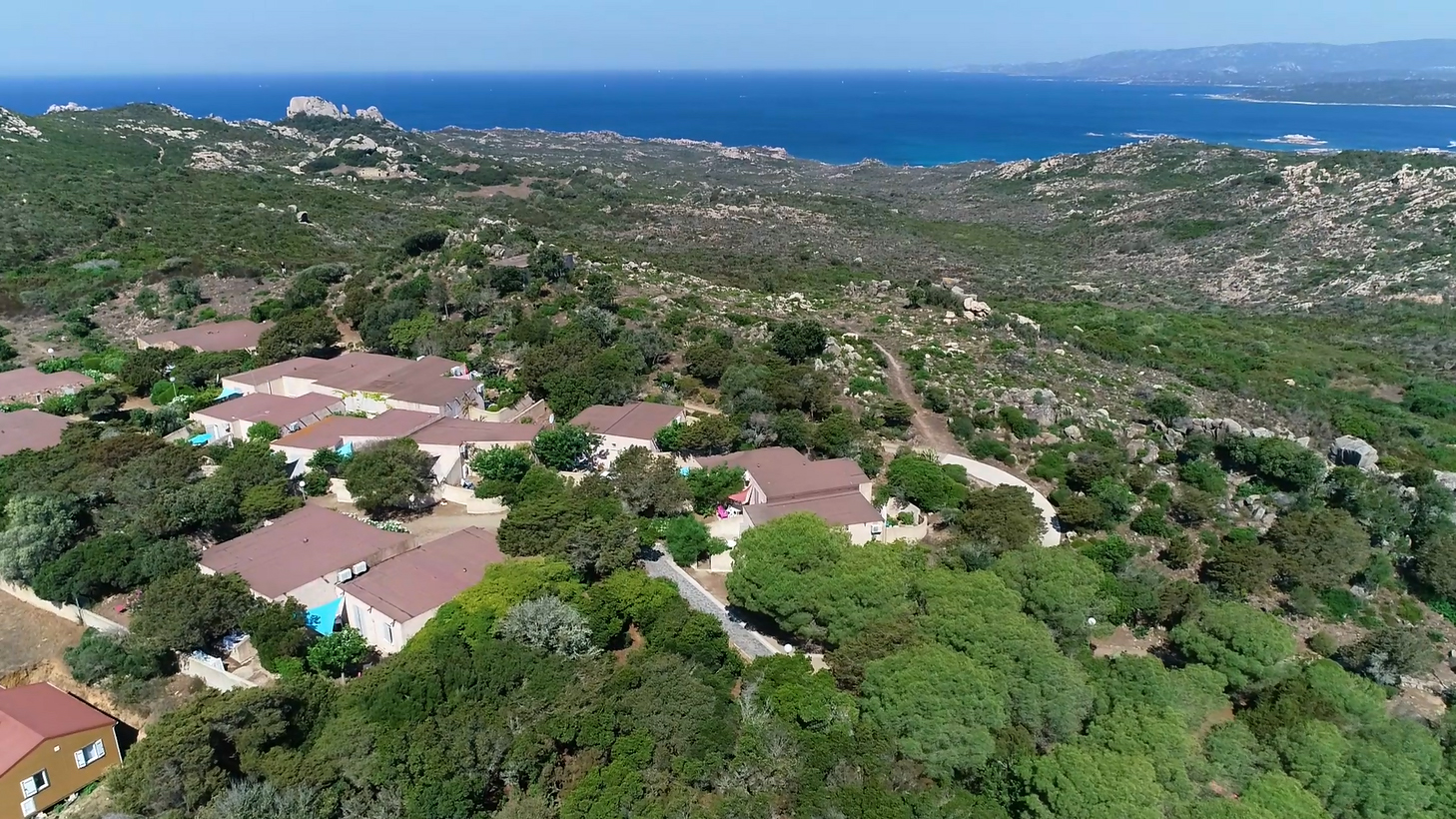 Accommodation
The Bocca di Feno holiday home in Bonifacio is located at the foot of La Trinité, a stone's throw from the Fenu trail winding through the fragrant maquis (bush) from which you can admire the flora and fauna. The trail leads to Capu di Fenu (800m), overlooking a lovely clear-water creek . You can appreciate the hot sunshine on at La Tonarra beaches (2,500 m) and swim in effortlessly warm, clear blue seawater. You can also admire breathtaking views of the citadel of Bonifacio (4,500m) from Bocca di Feno
Ideally located just 15 minutes from Figari and 30 to 40 minutes from Porto-Vecchio, Bocca di Feno provides accommodation that's simply brimming with charm, where visitors can truly get away from it all.
Below: photo of the Citadel of Bonifacio
Un lieu parfait pour résider en famille ou en groupe. Des mini villas qui se fondent totalement à la nature Des propriétaires et employés tout à fait charmants et disponibles. Et sur certaines villas une vue incroyable sur #Bonifacio
Marianne Hersent
25/08/2022
Séjour tellement agréable ❤️. Marie-Annick , Christophe et leur équipe sont charmants et toujours à l'écoute . Nous avons pu loger près de nos amis( le grand du 24😜) et profiter de cette vue splendide et de ce calme apaisant. La situation géographique est idéale. Merci pour tout🤩🤩🤩
Wunderschön gelegener Ort ausserhalb des Trubels aber trotzdem sehr nahe um mit dem Auto schnell nach Bonifacio und an die umliegenden Strände zu gelangen, äusserst zuvorkommender Gastgeber, danke Christophe. Sonnen- Auf- und Untergang sind schön anzusehen. Schöner Ausblick über die Bucht und auf Bonifacio. Nahegelegene Wanderwege. Zimmer sowie gesamte Anlage sehr sauber und aufgeräumt, so wie es sein soll.
Très calme et près de Bonifacio. Bel vu lointain sur la mer.
Simona Lorenzi
08/08/2022
Posizione perfetta per visitare Bonifacio e le spiagge circostanti. Acoglienza top, vista spettacolare sulle montagne e piscina con pineta carine.